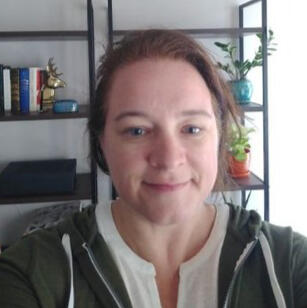 I help financial services and insurance brands get more customers from content.
Content is changing.And it's hard to keep up.Keyword research, content strategy, editing, publishing, and promoting. That's a lot to manage — especially if you're trying to find a solid writer and run your business.Tired of searching?My name is Liz Froment, and I have a decade of experience creating empathetic and educational content for financial services and insurance brands.I understand finding the right writer is a challenge — a frustrating and time-consuming process.My goal is to eliminate those concerns. With me, you'll get an experienced freelancer with an established process who's an expert in the industry.Here's what it really means for you: more traffic and customers — without the headache.
Any of this feel familiar?
Content isn't dead; it's more alive than ever.What you need is a content machine that generates messaging across channels.But without the right help, it's difficult.
Seeing your traffic and leads slow to a trickle?

Spending time you don't have on content creation?

Dealing with unreliable writers who struggle to hit deadlines or follow directions?

Needing to correct content because it wasn't written by someone who is an expert on the topic?

Watching your competitors pump out content and build authority?
Now, let's talk about your content strategy.
What worked three years ago won't drive traffic or customers, now or in the future.You need to get found online and build a content strategy for every stage of your sales funnel to move the needle.Creating more content isn't enough.It has to be better — optimized for search and targeted to your customer's needs.Content is such an essential resource for your customers. It's where you can educate your readers, calm their fears, and build trust and brand loyalty.But, in fields as specialized and complex as finance and insurance, you need writers with subject matter expertise and authority to generate trust and sell your message.Sound like something you need?
Here's HOW WE'RE GOING TO FIX THINGS.
I can help you make your site more than just a blog.I know how to create content demonstrating experience, expertise, authority, and trustworthiness — everything Google rewards.Let's make your site a valuable resource library with everything your clients need to succeed.
Step-by-step, how-to, and explainer-style blog posts

Long-form reported articles with expert sources

Informative and educational posts and whitepapers from your reports and research

Repurposing and remixing old content, webinars, case studies, and whitepapers

Quick posts that help break down a complex topic for your readers

Ghostwritten content that helps capture the voice of your executive team
I'll save you hours of time researching, writing, and editing content.Using a systemized process, I'll ensure we're aligned with planning, review, and delivery.You'll have an endless content machine.
What I Do
Here are my primary offerings for clients.I use project-based pricing on one-off projects. But I'm also happy to work together on a monthly retainer that may combine one or more needs from the list below.
| Blog Posts | Website Copy |
| --- | --- |
| I'll create educational and engaging SEO-optimized content that demonstrates authority and expertise. | I'll help you refresh your website copy or start with something brand new to wow your customers. |
| Starting at $500/post. | Starting at $2,500/project. |
| Newsletters | Content Repurposing |
| --- | --- |
| I'll help you create a monthly/quarterly newsletter to engage and re-activate your funnel. | I'll update and optimize older content, including new messaging and data, to help improve your search results. |
| Starting at $100/newsletter. | Starting at $200/post. |
| Downloadables | Case Studies |
| --- | --- |
| I'll use your data to create downloadable ebooks and guides to help boost email subscribers. | I'll chat with some of your most loyal clients and highlight how you've helped them succeed. |
| Starting at $1,500/project. | Starting at $1,000/project. |
Don't hesitate to get in touch if you have questions or custom requests.
A Little About Me
Hi, I'm Liz. I was born and raised in the Boston area, which probably makes me an obnoxious sports fan, but if you can look beyond that, I'm the perfect partner for your brand.Why? Well, before becoming a freelance writer and content strategist, I spent years working in corporate finance. From my college internship with a financial advisory firm to monitoring compliance for hedge funds, I've covered it all.What that means for you is the secret sauce: I'm a client-focused financial expert who also understands SEO and marketing.I take all those years reading spreadsheets and reports and use them to break down complicated topics, so readers get it, feel comfortable, and trust you.
Let's Chat
Want to chat about your projects?Get in touch.Email me liz@lizfroment.com or fill in the contact form below.